Regular price
Sale price
€8,50 EUR
Unit price
per
Sale
Sold out
Why a herbal bath or yoni team?
Biolijf composed these organic yoni steam herbs especially for women who have just given birth. Herbal baths for the postpartum period can have a relaxing and healing effect. And yes, even after the delivery. Or maybe even after the delivery!!
The yoni-stram is also becoming increasingly popular in the Netherlands. Being pregnant can require quite a lot of energy, childbirth and birth are often top sport and the maternity days are intense. With a yoni steam you give your bottom a great boost.
Warmth and relaxation for your body are very valuable and healing. Literally and figuratively, because the herbs you add to sun bath help you to relax, but also contribute to the healing of your body..
You can use the herbs for a bath during your pregnancy as well as during the postpartum period. It is better not to use a yoni team during your pregnancy, but immediately after birth and during the postpartum period.
What herbs are in it?
Chamomile has a calming effect, not only on your emotions, but also on the mucous membranes. Chamomile also promotes epithelialization, which is an important step in making a new skin layer over a possible wound.
Marigold , or Calendula , is also such a hero of the herbal kingdom! Marigold is widely used in gentle skin care products. It supports the natural healing power of your skin. It helps with irritation and repels bacteria and fungi..
Lavender cannot be missed, together with Marigold it forms the basis for the baby-friendly spice mix. Lavender smells wonderful and is relaxing. Everyone knows that, but lavender is much more! Lavender can support fungi, eczema, skin irritation, but due to its antispasmodic properties it also works against stress and nerves.
Yarrow and plantain are both medicinal herbs and are wound healing and anti-inflammatory, respectively.
Elderflower is one of the oldest and most favorite medicinal plants and contains many flavonoids. There are also many magical and mythical stories to tell about the elderberry. And the effects have been proven in countless studies, including blood purification, fever, fluid retention, anti-inflammatory and soothing.
In the bath with your baby?
The right mix of herbs promotes healing and helps to relax. For you! And do you want to take a bath with your little one That is also possible, it is wonderful and healing! Bathing your baby with your baby will help bond with your baby and keep the breastfeeding flowing. Naked and relaxed skin-to-skin, you feel, smell, taste and experience each other optimally. The herbs also help your baby to heal, such as with the belly button..
Mild herbs such as chamomile and lavender are the most suitable for a small baby, who is actually already satisfied with the scent of his mommy. Take a bath together, relax together. Because a relaxed mom is a relaxed baby..
And sun bath after childbirth also helps mentally. To process and let everything sink in. For you, but also for your little one who has spent 9 months in wonderfully warm amniotic fluid.r.
How does it work?
You can throw the herbs in the bath, it really gives a cozy effect and you have fun for a long time. Because you will still be busy fishing the flowers and leaves from your bath well… 
It is more pleasant to let the herbs steep in a pan of hot water for a while. By using hot water for this, the herbs can be absorbed even better and the effect is even more intense. After you have let the herbs soak in a pan, you can pour the extract through a sieve into the bath.
Another option is to put the herbs in an organic cotton or linen bag and let it soak in a pan with hot water. And then pour this decoction into the bath. You can float the bag in the bath or take it out.
You can also make a nice cup of tea from this mix! Very relaxing and cleansing.
No bath?
If you don't have a bath Anyone can create a steam bath or sitting bath at home. You then create a healing yoni team!!
For a steam bath: Let the herbs soak in a pan of hot water. Put the pan in the toilet bowl and let it cool down a bit! Because almost boiling steam is really too hot for your vulnerable vulva. When it has cooled down a bit, you can sit / hang above it.
For a sit-down bath: Let the herbs soak in a pan of hot water. Let it cool down a bit or add some cold water. Pour the extract through a sieve into a bowl. Place the bowl in the toilet bowl and sit in it with your buttocks.n.
Mini spa
Put some candles around you and take 20 minutes for yourself. Just as a power nap can give you energy, this moment can really be blissful for yourself.
Remember: everything in your life starts with you! And a good start So make sure your baby is full of drunk skin-to-skin with father / partner / grandmother or whoever else, and lock yourself up in your mini spa!!
How often and when to use?
How often you want to use a yoni steam depends very much on your needs. After the delivery, it is best to wait a little longer before steaming until you flow less. You can take a bath with the herbs earlier if necessary, despite the general advice not to bathe for the first 6 weeks. The herbs have a disinfectant and antibacterial operation. Make sure your bath is clean, of course.
You can steam 1 or 2 times a day during your maternity period. It is important to know that taking a yoni steam is always at your own risk and does not replace medical advice from a doctor. If you suffer from unexplained complaints or irritations after a yoni team, always consult a doctor first.ts.
The yoni steam should not be used if you are pregnant or if you are menstruating in the last days when the blood is no longer clear. Even after your maternity period, it can be nice to regularly take a yoni team or bath with herbs.men.
This spice mix is composed by Organic Olive.
Materials

96% Bamboe 4% elastan
100% katoen organic

Shipping & Returns

Verzendkosten bedragen 5,00 euro via Post NL brievenbus pakket service en pakket service binnen Nederland. Er wordt er een deel van de verzendkosten betaald, overige deel van de kosten nemen wij op ons. 

Bezorging is van dinsdag tm zaterdag. Wanneer bestelling op voorraad is en voor 16:00 uur besteld is wordt er geprobeerd het de zelfde dag te verzenden. Helaas kunnen wij dit niet garanderen. Het gaat om handgemaakte producten die vaak op bestelling gemaakt worden, van sommige producten is een kleine voorraad. 
Share
View full details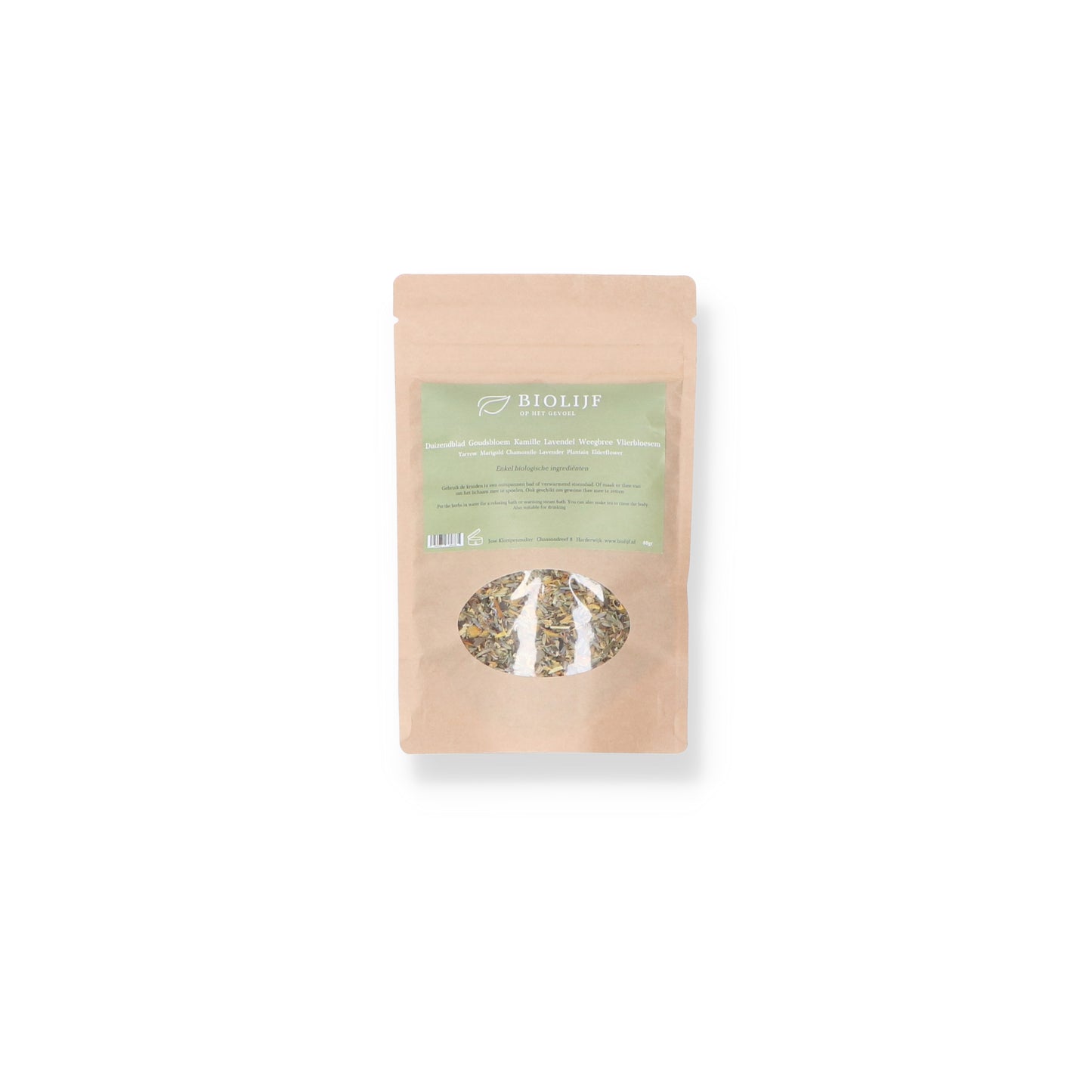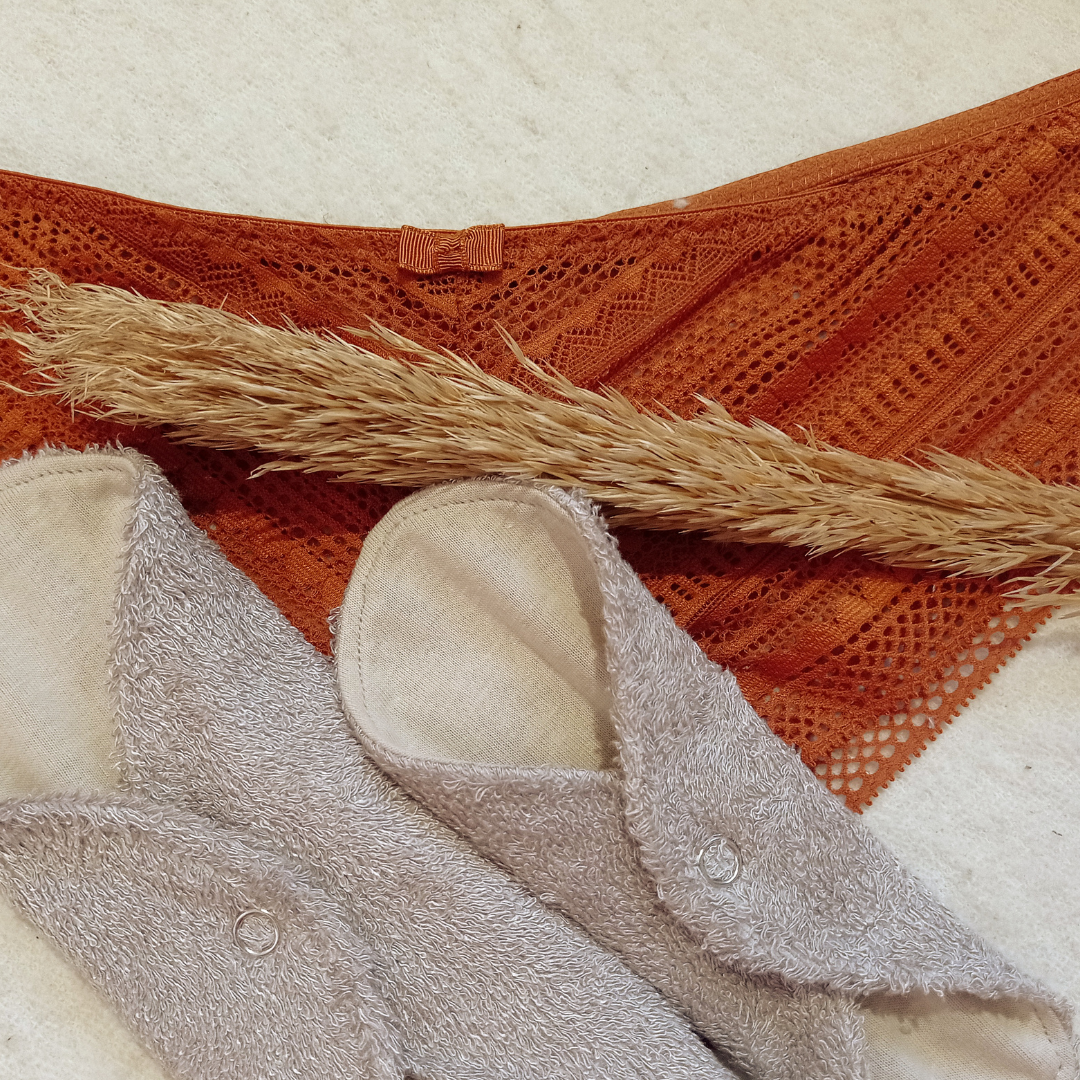 Please take care of your beautiful body & use only natural materials.