Regular price
€109,95 EUR
Regular price
Sale price
€109,95 EUR
Unit price
per
Sale
Sold out
This renewed & beautiful maternity bag contains everything you need for around the birth and is specially tailored to natural maternity care. It is an alternative to your plastic & uninviting maternity package that you get from your insurance. The maternity bag contains all care products to make your delivery as relaxed and natural as possible and nice extras, such as a wool cap & romper, mother herbs, herbal mix and washable nursing pads. Where possible, the products are ecological, natural, loving, honest, non-toxic, biodegradable, of natural origin and always loving. A present to unwrap!n! To be used for home births and for hospital births.
New in this package are the wool fleece, chamomile oil & chamomile herbs for applying a chamomile oil belly compress & rinses. In addition, the mother herbs, affirmation cards and the hat & romper from Jetpaq as new articles! The bag is now also made of organic and Fairtrade cotton. And it contains 12 instead of 10 pads, 4 instead of 2 net pants and the mattress protector is made of bioplastic unique!niek!)
~ Born from the Stars~
Contents of the luxury maternity package:
(the package has a value of more than: 170, - and costs 109.9595)
Maternity bandage (Natracare 3 x 10 pcss
Cotton pads organic cotton BelNature New! Instead of zigzag wadding: multifunctional for the maternity periodijd)
Cordring latex (Birth Essentials & gt; baby-friendly alternative to an umbilical clampm
(if allergic to latex: non-latex variant, please state this in the notes with your order)
Coasters with biodegradable filling  6090, 12x of which 2 more than before! & & Mattress protector bioplastic (corn starch 140 by 150 cm VPP packagingng)
Mesh pants washable (Carriwell 4xx
Liquid hand soap (Petit & Jolie)
Screens 1010 100 cotton, gamma sterilized Cutisoft 10x 5 x 2 pcsstuks)
Organic alcohol 70 Cruydhof 30ml0ml
Heilwol (City Sheep Nature carded wool with wool grease, healing for red buttocks, nipple and small wounds, 18 to 20 gramsm
Wool fleece of 11 by 25 cm for the City Sheep chamomile compresseep
Organic Chamomile Oil  30cc for camomile compress Human childind
Chamomile blossom loose organic 35 grams Het Blauwe Huis multi-purpose during maternity periodd)
*Chamomile compress is used, among other things, in natural maternity care during the postpartum period for afterpains, stomach colic & relaxation.
Wool / rayon bow hate newborn white, mint green or lilac Jetpaqq)
Wool / rayon romper size 56 white, mint green or lilac Jetpaqq)
Post-partum herbal mix organic , for steam bath and tea, 40 grams On the feelingoel)
Moonstone necklace
Washable merino wool / hemp fleece bio nursing pads , 4 pcs Eco Eraa)
Organic baby massage oil 50 cc HolyYonii)
Organic Feverfews'  with lady's mantle, blackberry leaf, anise and fennel 40 grams of Polderkoll)
Canvas bag organic cotton & Fairtrade size 290 x 290 mm new!!)
*Rayon fibers are extracted from wood and are more durable & animal-friendly than silk
Note: Dalou maternity packages can only be ordered in Spain through Eco Era. If you do not live in Spain, order your package via www.dalalounatuurlijk.nl 

Materials

96% Bamboe 4% elastan
100% katoen organic

Shipping & Returns

Verzendkosten bedragen 5,00 euro via Post NL brievenbus pakket service en pakket service binnen Nederland. Er wordt er een deel van de verzendkosten betaald, overige deel van de kosten nemen wij op ons. 

Bezorging is van dinsdag tm zaterdag. Wanneer bestelling op voorraad is en voor 16:00 uur besteld is wordt er geprobeerd het de zelfde dag te verzenden. Helaas kunnen wij dit niet garanderen. Het gaat om handgemaakte producten die vaak op bestelling gemaakt worden, van sommige producten is een kleine voorraad. 
Share
View full details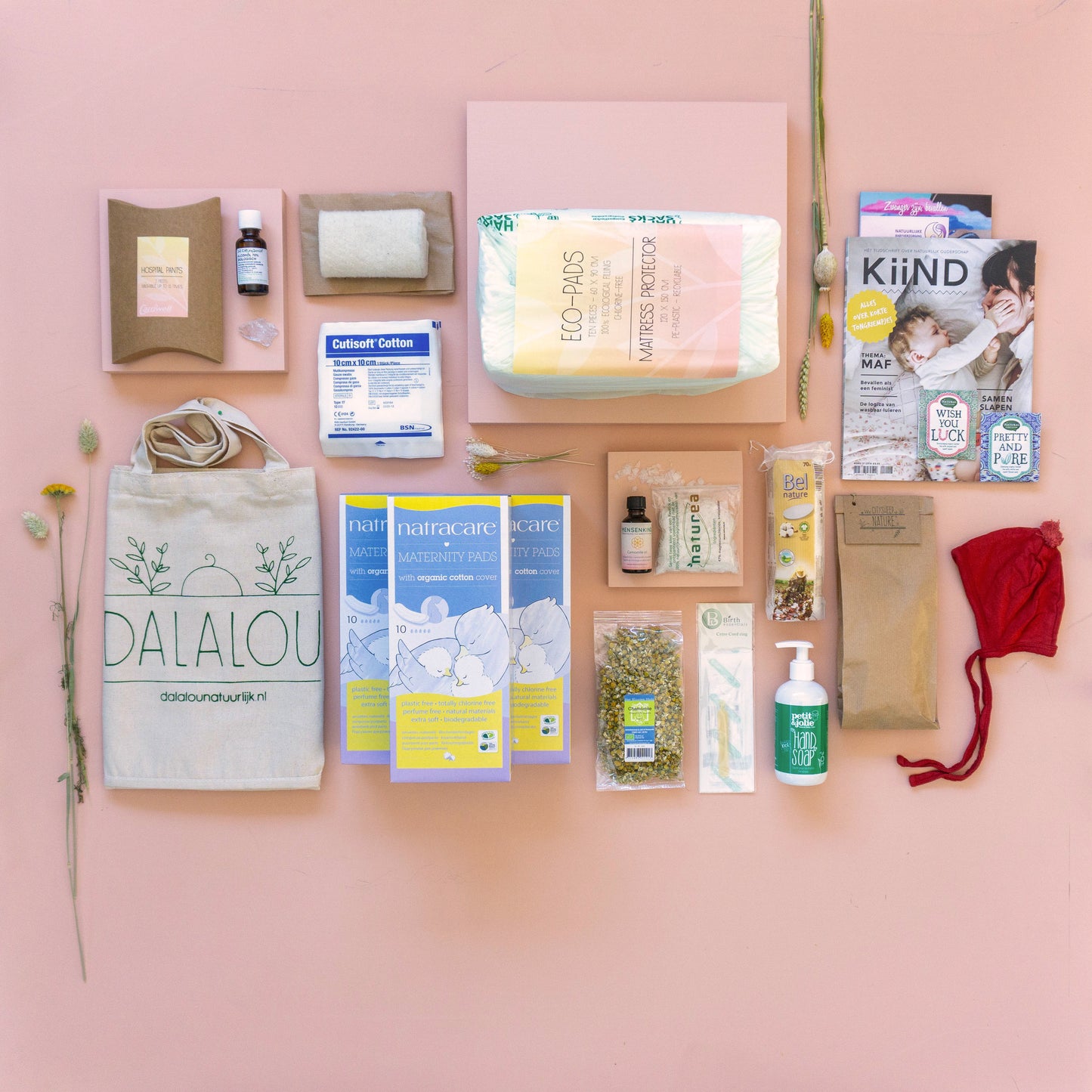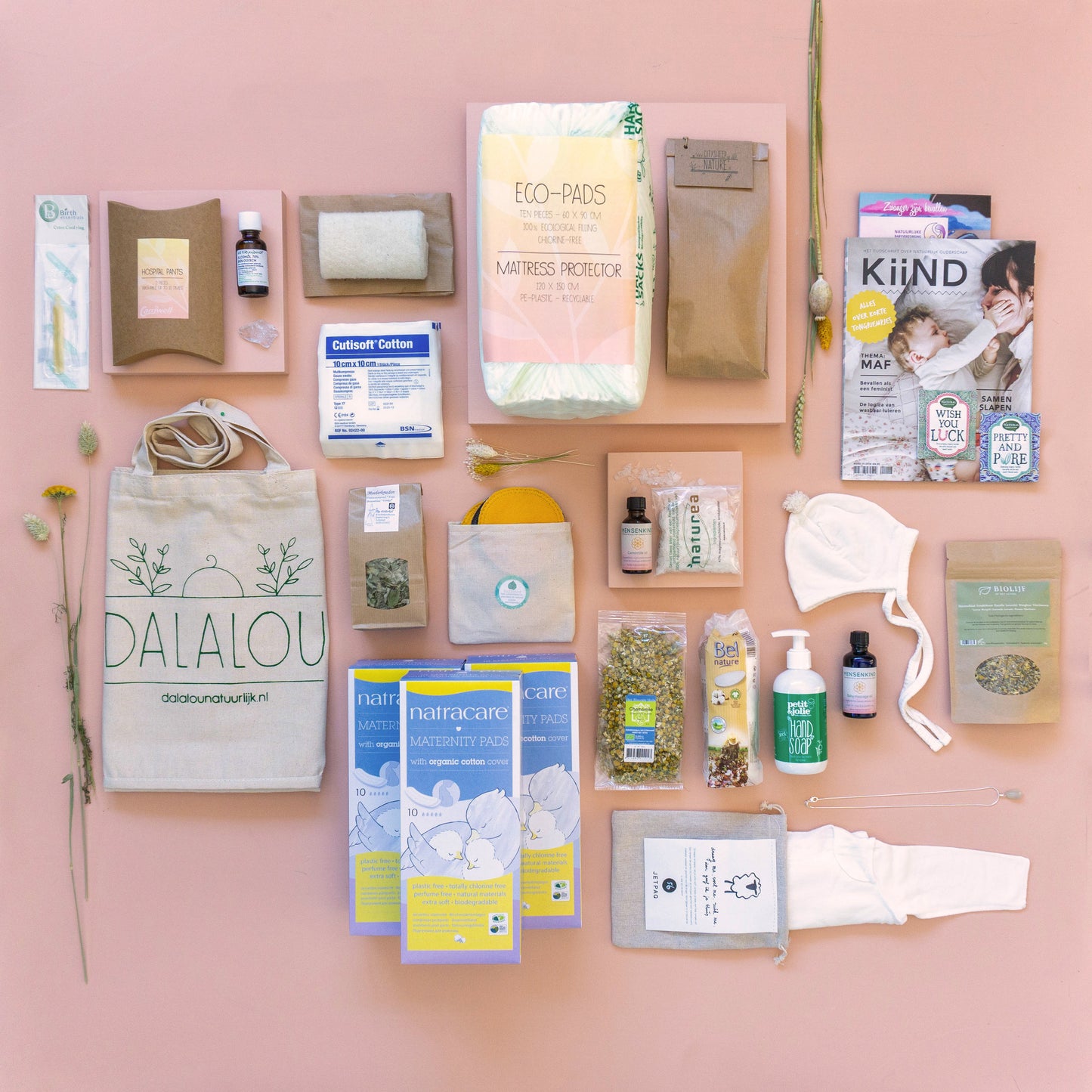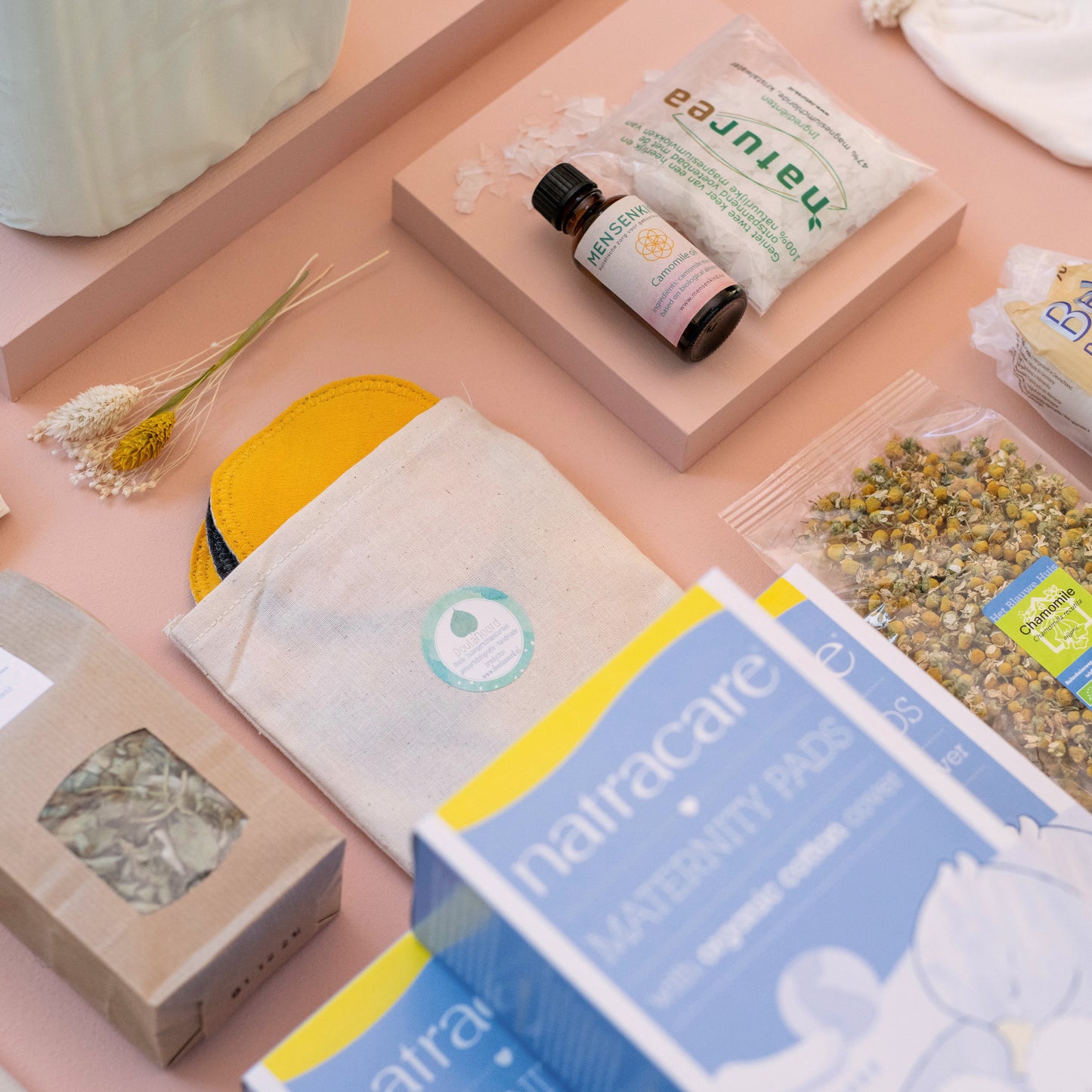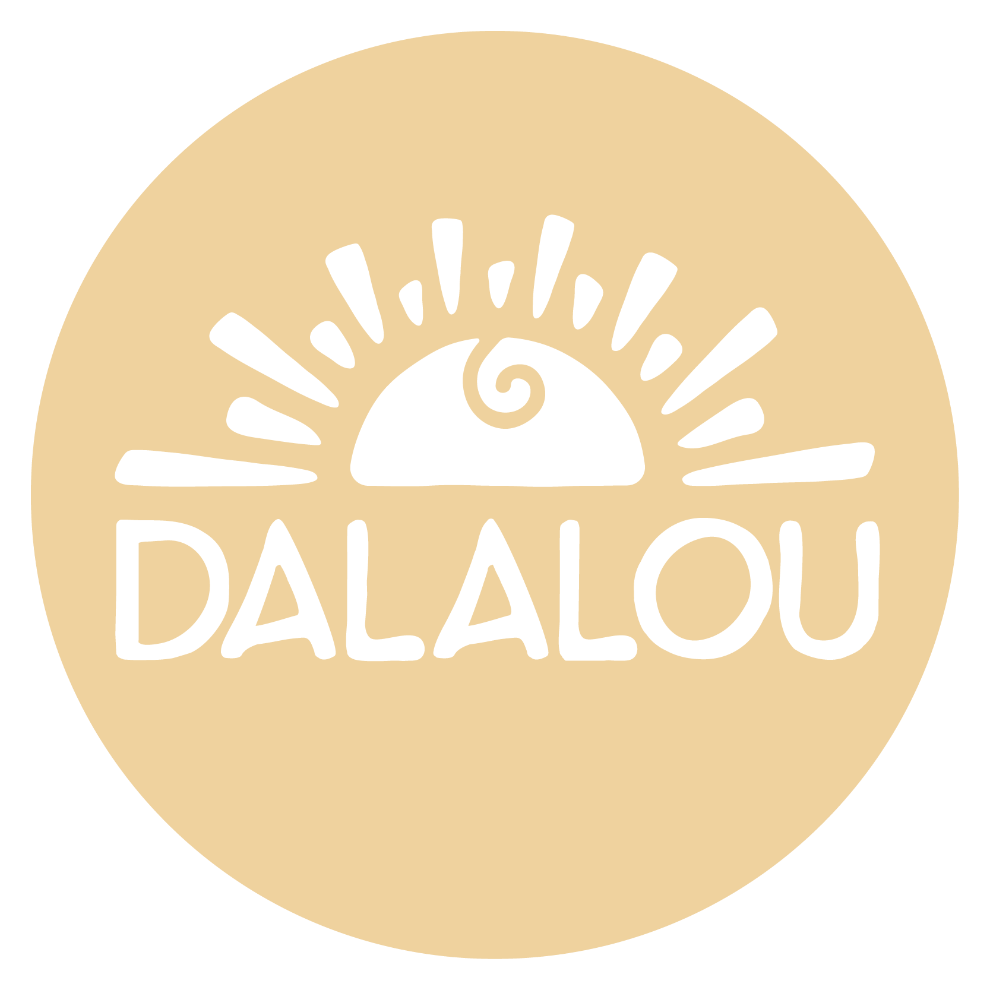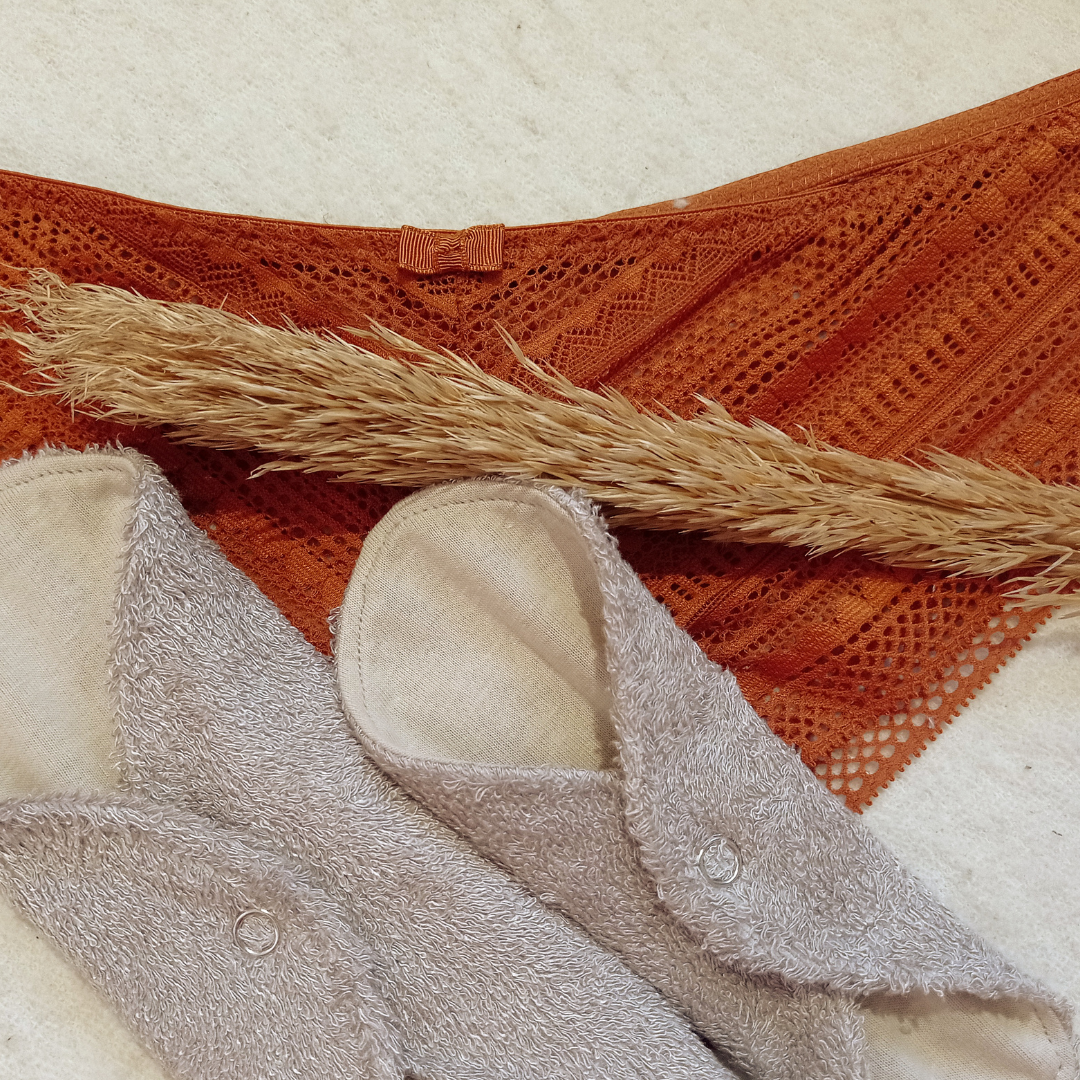 Please take care of your beautiful body & use only natural materials.